The Guyana Americas Merchant Bank Inc. (GuyAm Bank) was the lead arranger of a US$10M loan for the 'Aiden by Best Western Hotel Development' project being constructed at Oronoque and Robb Streets, Georgetown.
This facility is being financed by the Guyana Bank for Trade and Industry Limited (GBTI).
GuyAm Bank, in a press statement on Wednesday, extended its congratulations to Arimu Investments Inc. on this accomplishment and commends its plans for the development of the tourism and hospitality sector in Guyana.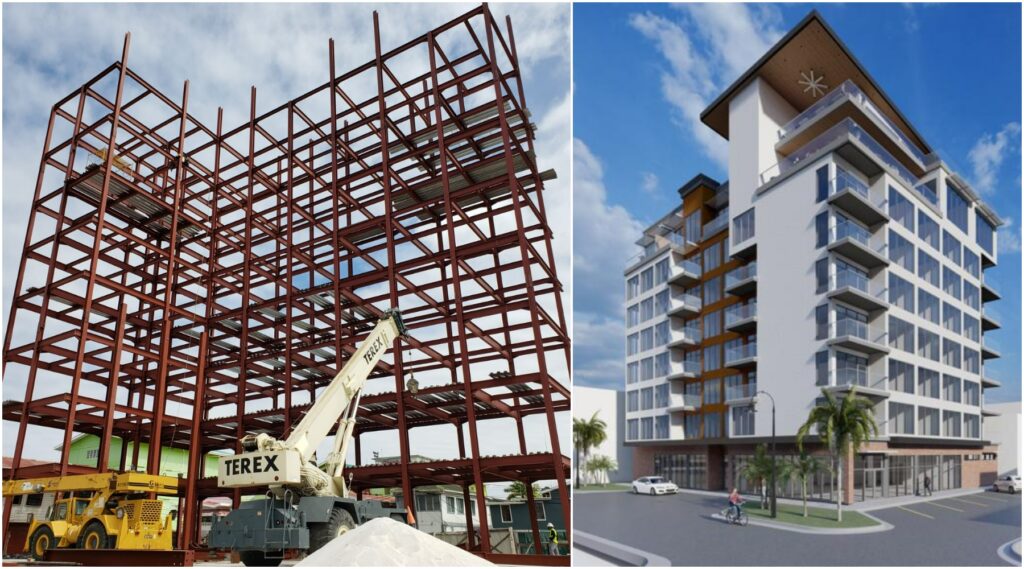 "GuyAm Bank is known for offering world-class Investment Banking, Investment Advisory, and Stock Brokerage Services in Guyana," the statement added.
GuyAm Bank noted that it is also committed to helping clients raise capital through the private placement of securities, public issue of shares on the Guyana Stock Exchange, and access to loans from various banks within Guyana and the region.
By May 2023, the first-of-its-kind boutique hotel will open.
The brainchild of two brothers, Geraldo and Lorenzo Alphonso of Arimu Investments Inc., the hotel is set to bring a one-of-a-kind hotel experience to Guyana.
With an investment that grew from US$15 million to US$20 million, the hotel is set to go into operation, complete with a sky lounge, courtyard, and pool.
A boutique hotel is typically a petite hotel with a modern contemporary vibe and rich local culture that focuses on food, beverage, and entertainment.